Silver Mountain Bike Park - is there a better descent in the world?
6/9/2018
Without a doubt my most favourite park lifted descent. Itís going to be a challenge to find a more ďAaronĒ trail anywhere else in the world.
Youíve probably never heard of the Silver Mountain Bike Park, at Silver Mountain Resort, Kellogg, Idaho but that's ok, even the locals wanted to know ďWhat the hell 2 Australian guys are doing here?Ē

However Silver Mt Bike Park has a growing reputation helped by itís inclusion in the North American Enduro Cup and itís regular awards on www.MTBParks.com, which coincidentally is how we found out about SMBP.


Kellogg, Idaho is a small former mining town that sits lies within a very picturesque valley on the Montana border known as the Silver Valley. A while back investors decided to install, what was at the time, the Worldís Longest Gondola (still the longest in North America), to open up a ski area at the top of the mountain. This was followed by a MTB Park with ONE HELL OF A DESCENT !!
This video is my last run at
Silver Mountain Bike Park
and only the 2nd time Iíd gone top to bottom without stopping. The trails on this run are predominantly blue with the exception of a few greens. There is a black top to bottom route, and a predominantly green top to bottom route, but I loved this run so much I never tried the others.
As per usual the camera makes it look fairly straight forward and smooth, I can assure you it wasnít. At times very loose, mostly tight and from top to bottom it was ROUGH - bomb holes, loose rocks and body smashing fist size rocks embedded in the trail. By the time I completed this run every muscle was screaming in pain and my arms were so fatigued I felt like they could just let go at any moment.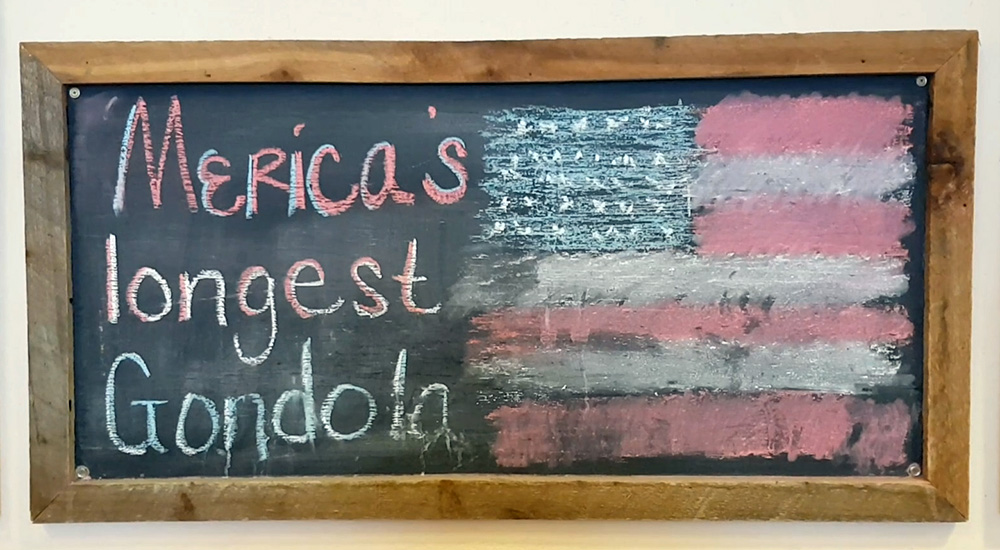 THE STATS
1000m descent - double the Thredbo All Mountain Trail, roughly the same as the Whistler Gondola
9.4km with very little pedalling - Thredbo All Mountain Trail 6.6km with way too much pedalling)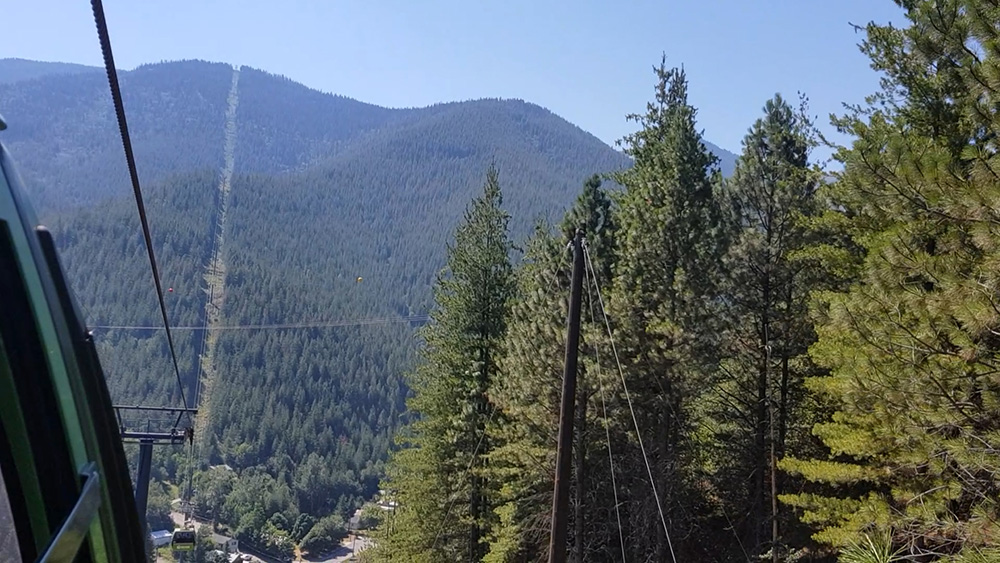 THE TRAILS
Jackass: Without a doubt the toughest trail on this run. Steep, seriously loose and rough, its a bike destroyer, especially in the opening section out in the open - you donít want to come off here. My mate did and ripped the pedal out of his cranks!
Once into the trees the trail mellows - a little, however due to the amount of high speed traffic the roughness continues for most of the trail. Overall itís the steepest riding on this run and definitely the, loosest, roughest and most technical.

At the end of Jackass you can head down to Chair 3 and just ride this and the other top of the mountain trails over and over.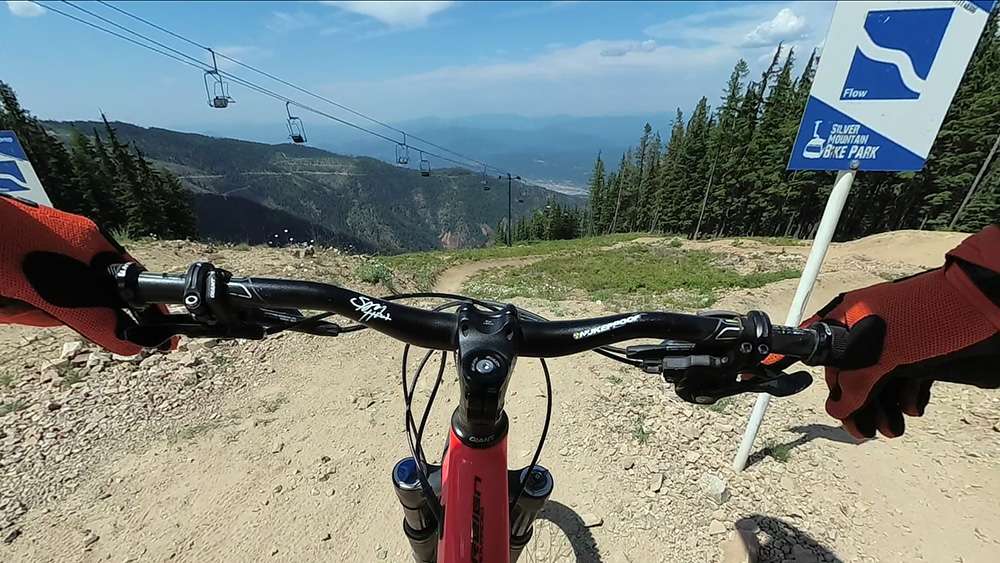 Lower Jackass: Definitely a lot mellower with predominantly flowing traverses but there are a number of tech sections with some pretty crazy braking bumps, roots and rocks to be wary of, not to mention some extremely loose high speed braking into hairpin turns.
Ridge Road: Not the easiest skid road to relax on as there are only fleeting moments of smooth trail. For the most part it is rough, throwing the bike around left and right and occasionally dipping violently, enough to buck you off while riding at high speed. There are also some sections where the razor sharp rocks jut out high above the trail surface leaving narrow channels in which to place your wheels while trying not to clip a pedal. Not a place you want to switch off or get lazy - despite how straight forward it looks in the video

Corkscrew: The trail name says it all. Lots of high speed berms, high speed traverses, a few jumps and generally pretty rough with a dusty surface. The last big sweeping right took a lot of balls to do without brakes. It's a lot steeper that the most of the trails below it and once Iíd hit the long traverse toward High Life I really needed to give my legs and arms a rest.
High Life: May not look like much but it could chew you up and spit you out. This trail is next level rough, if you look closely in the pedally sections you can see how many loose and embedded rocks there are on the trail - holding onto the bars is a challenge.

The opening section has a fairly heavy g-out dip that leads into a narrow tree gap - this got the heart jumping every run as the bike skipped sideways while travelling at over 40kph.
As well as a few pedally sections to zap your energy there are a number of little tricky technical rock jumps that often get hidden in the shadows or within other riderís dust. On more than one occasion I launched off unsighted and took my seat to the guts.
Low Life: Similar to High Life but wider, faster, steeper and rougher, but the most significant difference is the endless supply of steep water bars with unsighted landings. Landings that occasionally had massive rocks dug out of the trail by an unlucky bastard who didnít land it. By the time I'd finished Low Life the corners of Afternoon Delight were a welcome change.
Afternoon Delight: My favourite part of the top to bottom run at Silver Mountain Bike Park. An endless array of bermed corners from tight slalom to big g-out sweepers and everything in between. If you look closely you will notice how dusty and bombholed the trail was. While not as rocky as anything before it, Afternoon Delight was not a luge track by any stretch of the imagination.
Pepsi Can: Is from a similar mold to Afternoon Delight, but generally faster traverses with big g-out dips rather than slalom corners.
Wildcat: This trail has a number of very distinct sections, in fact itís a little odd that Afternoon Delight, Pepsi Can and the opening section of Wildcat arenít the same trail name and that Wildcat hasnít been split up further.
The opening section to the clearing is full of low bermed corners and narrow trees on a rough and occasionally rooty surface.
From the clearing the trail gets super dusty for a few seconds before shooting under the powerlines for one of the fastest and roughest sections on the ride. Back into the trees the rocks ease and the roots come out on what is otherwise a fairly sedate gradient for a long traverse at high speed.
The final section of Wildcat goes through areas of open hillside and dense trees. The speed picks up considerably as does the dust and the braking bumps. Over the 10 days I had a number of sketchy moments after drifting slightly offline. With 20 minutes of hard and fast riding proceeding this section it would be very easy to make a slightly lazy line choice and really do some damage to yourself.
Man Child: A short alternate end to Wildcat that I rode unaware that we could have continued up the end of Wildcat to Frog Trees. However I suspect I didnít miss anything.
Frog Trees: Probably the nicest, funnest trail exit you will ever find. Technically a green trail it's probably just short of a few tech features to classify as a blue. Fast and flowy the challenge is not to get off line and clip one of the trees lining the trail and if wet, to hit the ladder bridges square on or suffer the consequences.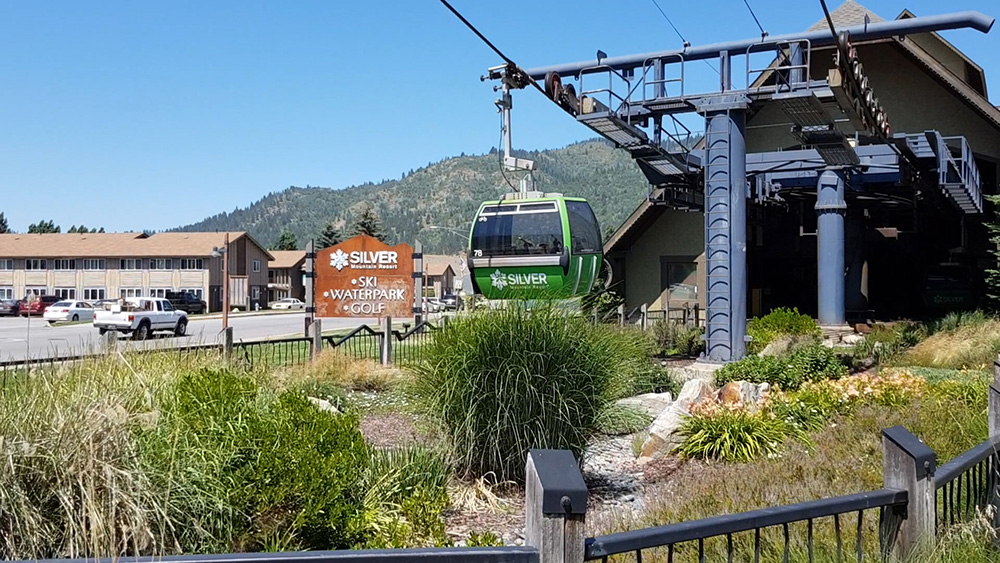 As I said at the start, it is without a doubt my most favourite park lifted descent. Itís going to be a challenge to find a more ďAaronĒ trail anywhere else in the world - but I'm up for the challenge!

Trail Centres and Trails featured in this blog