MTB Trail Videos - Trail Centre Upgrade Program
25/7/2016
A colleague of mine who knows my passion for the Rotorua Redwoods suggested I was blind in my devotion and questioned whether could find fault with the place. To be honest I was stumped. But a while ago the Rotorua Trail Trust asked for new trail suggestions so I made a list of what I would change at all my favourite MTB destinations - with a little bit of tongue-in-cheek.
The Rotorua Redwoods

A lot of the trees in this photo are no longer - Aarons Hot Jugs would come down the hill behind the the small group of pines on the right
For all the great trails in the Rotorua Redwoods there are virtually no up trails, only roads?? The first climb I would put in would replace the Sidewinder climb. A long winding climb full of switchbacks winding right across the face of that spectacular part of the forest (much like the climb at Stromlo).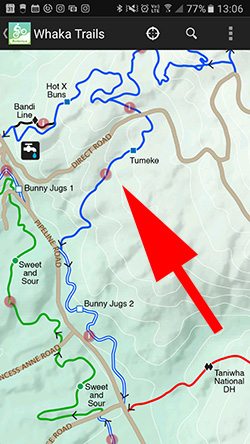 Yep that's where I meant for Aaron's Hot Jugs
I'd build a descent running from the top of Hot X Buns down into the valley between the trail formerly known as the National Downhill and the trail formerly known as Bunny Jugs 2. I'd call it Aaron's Hot Jugs.
I'd like to see more descent options from the shuttle zone. For those of us who travel from afar one of the big attractions of the Redwoods is the ability to shuttle amazing descents. Shit we can climb fire roads at home for free!
Finally there should be a line-up of prominent NZ identities waiting at the Waipa car-park to high five all Australian riders at the end of the day and anyone who complains gets punched in the face by Jango Fett.
(Since writing this article they've built a trail almost exactly as I suggested for Aaron's Hot Jugs called Tumeke, it starts about halfway down Hot X Buns and connects up with Bunny Jugs 2 (which I assume has been rebuilt since the tree clearing). Two more trails have gone in from Direct Rd down to Pipeline Rd however they appear to have just rebuilt Sidewinder along the same route which is a pity because there was an opportunity to build an out of this world epic winding climb).
Sydney's Northern Beaches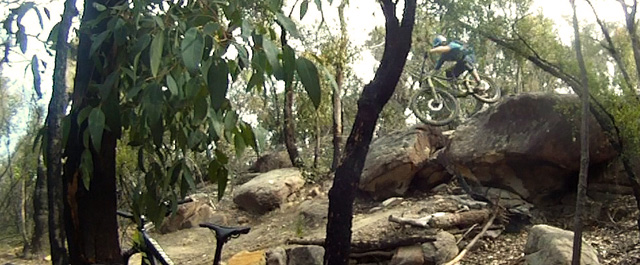 Nothing to see here - move along
ANYTHING .. give us permission to do SOMETHING. What is HAPPENING is the WRONG THING but it's product of the local councils DOING NOTHING and in the end everyone will end up in SING SING.
Old Man's Valley

Berms - we have berms!
1 word - More! Just more. More of that .. exactly that .. just more! The problem with OMV is that it's such a unique trail park that it attracts so many people from so far afield, pretty soon riding at OMV will be like the Water Works where riders will only get a half hour session because there's 200 riders waiting at the top. More Trails!
Current Status: frothing at every leaked photo of the rebuild from Synergy Trails (due to open in Nov 2016)
Kowen Forest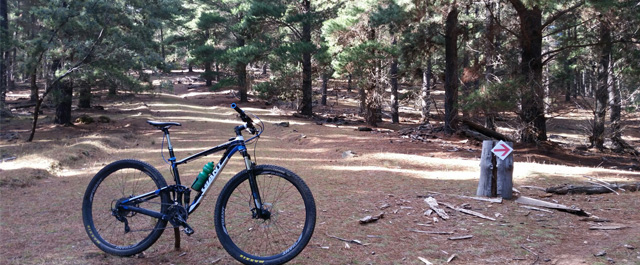 Getting lost in A Forest
Firstly the death penalty for whomever is stealing the trail signs from East Kowen. No come to think of it, not the death penalty create a Kowalski Chain Gang and get them swinging that big arse hammer all day, every day.
First project - rip up Braaaaap and Ding Ding Ding and replace them with a mind flowingly awesome single track up to Escalator and the Effing Track making these mysterious pieces of trail excellence more accessible.
Somewhere to get changed in the car park, for heaven's sake there are children and kangaroos about.
Stromlo Forest Park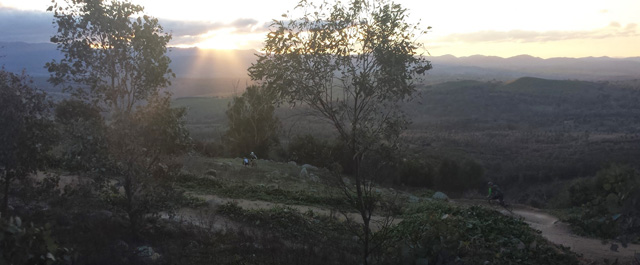 Miles of land for more trails out the back of Stromlo Forest Park
Stromlo Epic climb – tick
Even better descents - tick
Mostly single track - tick
Excellent picnic, toilet, shower and water facilities - tick
Kids area - tick
Parking - tick
Shuttle access - tick .. but where are they? Needs a regular shuttle service even if it was just 1 weekend a month.
That new suburb needs a truly off the Richter scale bike/kebab shop - The Stromlo Rotorisserie™. If I knew anything about running either I'd be packing up and moving in.
More amazing single track descents off the back of the mountain and a great single track climb to support them and Pork Barrel / Double Dissolution.
Move the hospital closer.
Wingello

Wingello Flow
The Wingello Red Loop - Everything you are doing is good.
Replace all descending fire trails with descents like Love Love Love and Send In the Clowns.
Replace all remaining fire trails with single track
Repeat the process on the other loops
Collect your OAMs.
Thredbo Area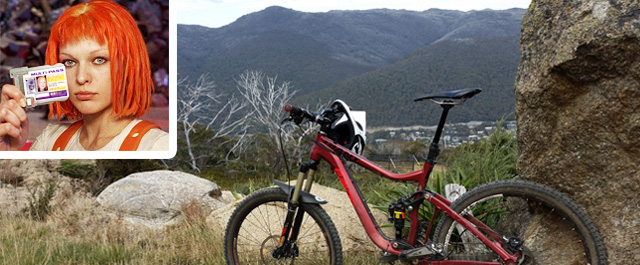 A long way down
Leeloo Dallas Multi Pass - the option of buying multi-run passes rather than day passes. Maybe I want a run on the Kosciuszko Flow Trail, a run on the Thredbo All Mountain Trail and then a top to bottom from Eagles Nest to LCR via the TVT - $75 .. come on!
.. Drops mic ..
Trail Centres and Trails featured in this blog